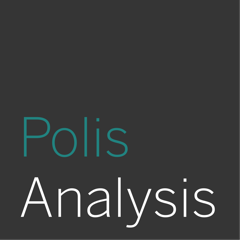 Polis Analysis is a non-profit organisation focused on delivering fact-based and impartial analysis on the latest political developments. We deliver a free daily newsletter for anyone who signs up, as well as free long- and short-read blogs, videos and podcasts.
Polis Analysis was created as a passion project by our founder Thomas Barton, who felt frustrated by the current trends of misinformation and fake news that the general public faces when interacting with the political landscape. Polis Analysis was his way of fighting back against this trend and empowering our readers with knowledge. This vision and passion is one we all share at Polis Analysis; from our analysts to our marketing team.
Though our focus is mainly on political affairs relating to Europe, our reach is truly global and we have analysts from across the globe. This is also true of our ambassador programme: we have student ambassadors attending universities in the UK and the US who hail from several different continents.
It is thanks to our ambassadors and dedicated volunteers that Polis Analysis is growing so rapidly. It is also our team that sets us apart from other organisations: we provide political analysis written by young professionals for young professionals. We understand that young professionals lead hectic and busy lives and that our content needs to be adapted to their needs. That is why our articles and blogs are short, easy-to-read and concise.
Our content is currently only visible on our website, but we are hoping to launch an app in the coming weeks.
Our social media sites are as follows: